That's true that the translation and localization seems to be the same things, and this is true because translation is present in the localization process. But we will see that although there seems to be a similarity between the both, there is one that is a little more advanced. Furthermore, by learning about these two terms you will be able to compare which option is better for what you are looking for.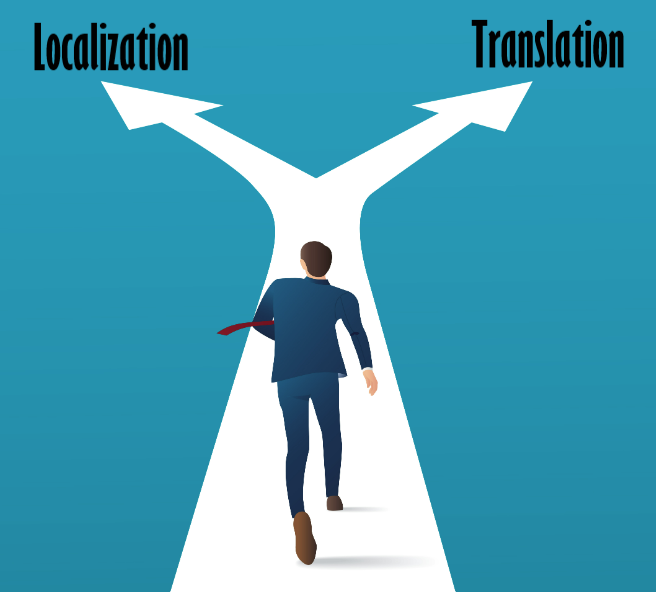 First of all, translation consists of transforming an original text into a target language. But all this without taking into account the culture or expressions used in that language and country. Moreover, the translation itself can be done without any particular help. Indeed, a simple translation website (even if it is not recommended in terms of reliability) can be used to translate word for word.
But today, many companies need a service that requires more than just word-for-word translation. Whether it's to open a door to international trade or simply to improve internal training quality. And for this, a cultural dimension must be added to the translation. This service is called localization.
Localization is not only the rendering of expressions into a target language, but also the adaptation of the content of the text to the particular needs of the target audience. In other words, the necessary changes are made to the content, without losing its original meaning, in order to make it more commercial and impactful for a given market.
You will have understood that with translation a certain amount of information or clarity is required. A person used to the customs will inevitably be better able to translate when localization is necessary. This is why, in order to ensure maximum quality, 2002 Studios only works with native speakers.
It is important to us that the user or viewer of your video has access to information in their own language and in a very clear way with different expectations depending on the localisation.
So, the best alternative?
While simple word-for-word translations of websites may be appropriate for some types of content, it should be noted that localisation is more often than not necessary, especially if your content is aimed at highly creative campaigns or fast-moving markets with international focus.
It is also important to realise that using an experienced translation agency specialising in content localisation, such as 2002 Studios, is just as important as proper market planning and a focused strategy. This will ensure that your project runs smoothly, taking into account the different cultural aspects of the target country (political situation, humour, traditions, etc.) as well as the needs of future clients.