Whether you are a large or small business, it seems necessary today to use the best resources available to grow your customer base and business, and international expansion is part of that.
That's why by translating your product, your brand, social media and your website you be able to offer your company the opportunity to open up to the world by attracting even more customers to your market or to your website. But if you don't do it the right way, you risk losing potential customers.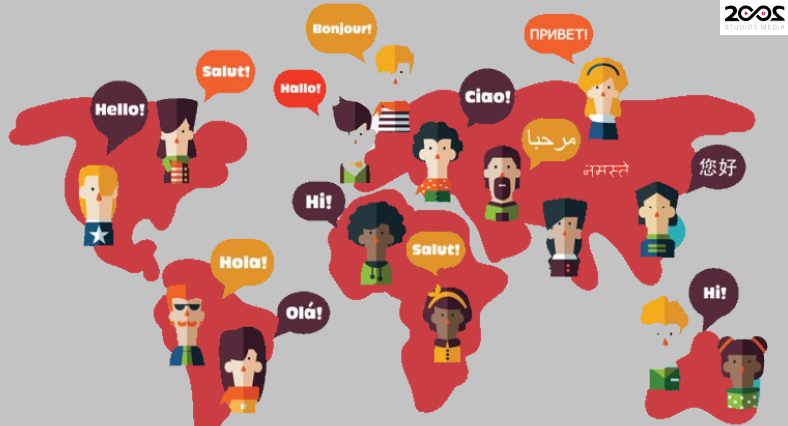 Why?
Even if you don't understand these languages, put yourself in your customer's shoes. You would like to have the translation in your own language and have it perfect, doing so will give you visibility and an advantage over the competition who have not.
For example, for English:
Customers do not necessarily speak or understand English. Indeed, even if the English language is one of the most spoken in the world, it is not the dominant one. I invite you to read the article "The 20 most spoken languages in the world" which will show you the variety of languages spoken in the world and the number of speakers.
This is why translating an advertisement, an e-learning video or even a website is so important and not a waste of time or money.
But translating an advert/video is not something you can improvise, using a simple translation website to save money would be a big mistake. From a spelling or linguistic point of view, but also from a cultural point of view, because you have to adapt your message to the local market, which the Internet will not help you do.
Marketing translation is more than just translating written content into a target language. It is about communicating a sense of proximity so that potential customers trust you. An advertisement or slogan can be very successful in one country and leave people in another country in doubt.
Indeed, marketing campaigns for a product or service can sometimes be a complete failure. But this may not be due to the product itself, but simply to a bad translation. A simple mistake can cause you to lose credibility and damage your brand image. Poorly translated content can cast doubt on the seriousness of your business.
Let's take these 3 examples to illustrate our point :
Let's start with Chevrolet, who, after the success of their new car "Nova" in the US, decided to launch an advertising campaign in Latin America.
But they didn't realise that "no va" means "doesn't work", "doesn't start" in Spanish.
A rather ugly situation for a car, which provoked mockery from the Spanish-speaking population. But this marketing translation error is mainly responsible for the Nova's disastrous sales in Latin America.
As for the mistranslation, the pen manufacturer Parker launched a promotional campaign in Mexico with the message "It won't leak into your pocket and you won't be embarrassed".
But because of a mistranslated word, Mexican consumers read: "It won't leak into your pocket and get you pregnant".
American Motors launched its new car "the Matador" in the early 1970s. But in Puerto Rico, it was quickly realised that the name did not have the intended meaning of courage and strength. In Spanish, matador translates as "killer", which in a place full of dangerous roads did not inspire much confidence in drivers.
The brand decided to rename the model Caribe ("Caribbean"), and sales finally took off!
As you can see, success is not based on much.
That's why 2002 Studios makes sure to work with native speakers and translators in order to respect the country's culture and daily way of communicating. This is to ensure that you receive a quality service in return without any risk of error for Voice over, Elearning and video localization work.