Here we are again in a top 5 of the strangest expressions for foreigners. It's incredible to see that in each of the languages we find expressions as rich as they are funny. They testify again to the importance of cultural influence.

In this article, we have groups together 5 expressions in Italian, German and Portuguese that they are funny as well as weird.
Italian
● Becarre con la mani in pasta = the hand caught in pasta =caught red-handed. Pasta will never stop representing Italy.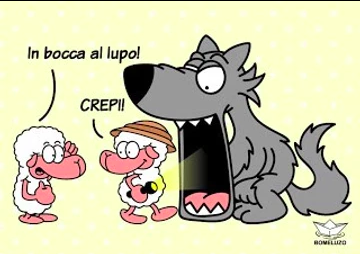 ● Piovere a catinelle = it's raining washbasins = it's rainig cats and dogs. French have their ropes, English have their cats and dogs and Italian their washbasins…where is the logic?

● In bocca al lupo = In the wolf's mouth = Good luck! I'm not sure how you can count yourself lucky…
● Prendere due piccioni con una fava = Killing two birds with one stone = succeed in achieving one goal at once.

● Avere un chiodo fisso in testa = Having a fixed nail in your head = think straight. At least we're sure we're not losing the idea!
German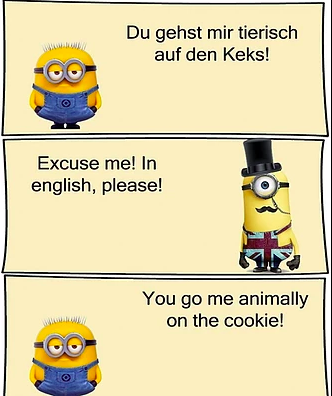 ● Klappe zu, Affe tot = Close the lid; the monkey's dead = that's the end of the story. A tragic end…
● Leben ist kein Ponyhof = life isn't a pony farm = life is sometimes difficult. If there were more ponies around, I guess we'd all feel a little less stressed and life would really be like a pony farm…
● Du gehst mir auf den Keks = you're stepping on my cake = you're getting on my nerves. Who wouldn't be pissed off if someone ran over a nice pastry you were about to eat…
● Ich glaub ich spinne = I feel like a spider = I feel like I'm going crazy. Arachnophobia voted best treatment for insanity!
● Kummerspeck = bacon of sorrow = overweight caused by emotional overeating. Such a poetic expression to describe the strength of bacon in our situations of weakness…
Portuguese
● Sair a francesa = go out on the french manner = abscond. The French are going out in the English style while the Portuguese are going out in the French style. Well, after all, why not? But does that mean the English are going out Portuguese style?

● Dar água pela barba = water up to the beard = be busy. I see myself more by the pool than at the office!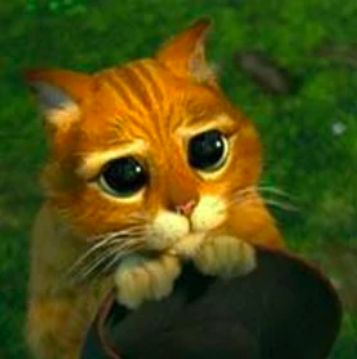 ● Ter o cú virado prá lua = Having your ass turned towards the moon = to be lucky. You know what you have to do for the next big Lotto jackpot.

● Fazer olhos de carneiro mal morto = To have eyes like a sheep that has its throat cut but lingers to die = having ridiculous, amorous looks or looking up to the sky. It's really terrifying, I hope I never see that look.

● Tirar o cavalinho da chuva = Pulling the little horse out of the rain = letting it fall. Such a cute expression to ask us to give up.


Thanks to this new top, we understand very well that languages are a reflection of the people who speak them. They transcribe how humor, joy or sadness is perceived in different cultures.

These sentences could be used in a serious context such as an online course, a presentation or a company video. By going through 2002 studios media for the production of your media, the localization, subtitling, DTP, dubbing, video and graphic creation services we offer ensure the relevance and consistency of your words so that they can be perfectly adapted to the target audience.