Nowadays, voice is an integral part of our daily lives. Whether it's the voice you hear when you're waiting for the underground or during a video ad or on TV, it's present almost everywhere.
That's why today we're going to look at the areas in which voice-overs are now ever-present
Animation
First of all, we will talk about voice-overs in animations. These are becoming more and more important nowadays with big industries like Disney/Pixar or Illumination. That's why more and more new voices are needed in the animation industry. This is probably one of the first categories we think of when we talk about voice-overs.
These voices are very important and chosen precisely according to the content of the film. Indeed, they sometimes allow young people to identify with the characters, to follow the adventures of their film heroes and older people to enjoy watching a series if it is well interpreted and dubbed.
For this reason, the 2002 Studios Media will always make sure to select talent whose voice fits the theme of your film.
Corporate
Corporate videos are more and more used in companies whether it is for the presentation of a service, the presentation of the brand or even to train its own employees.
Adding a voiceover to this video is essential. It tells your brand story very quickly and makes it clear what you want the customer to hear.
These days, people want to watch and listen at the same time. And a good corporate video with a good voiceover that fits perfectly is your assurance that your company will grow and your business with it.
That's why 2002 Studios Media understands the value of this type of project and makes sure we meet your expectations. We can create the voice over, make the video, update the motion graphics (moving text) in the video and even subtitle it.
Elearning
Today, with the rise of digital technology and its increasing use in all areas, elearning is becoming more and more widespread. There are so many advantages to using it that it is now difficult not to use it when you want to learn outside the classroom. It allows you to learn a lesson when you want, to take breaks, to go back.
They are therefore bound to develop even more and therefore need voices. This is why voice-overs are increasingly used in e-learning.
It helps with understanding and learning by giving a more personal tone. Indeed, we always learn better when it is explained, hence the interest of this voice-over. Some elearning is now using Synthetic voices – text to speech
This works for some elements, but it depends how engaged the voice should sound, or if there are role plays in the learning. 2002 Studios Media can also provide this service.
Audio books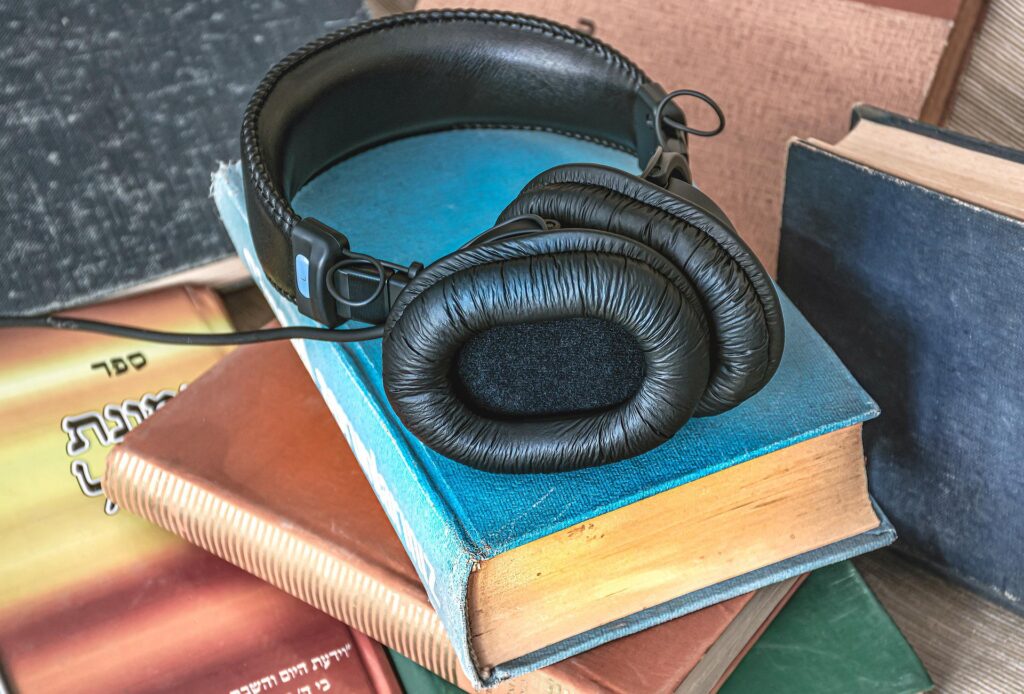 In the audiobook obviously people choose their book for the story but many also attach great importance to the voice that will tell them the story. The actor's main goal is to captivate the listener from the moment the audio starts so that they want to discover the book in its entirety and stick with it till the very end.
Indeed, since the Covid pandemic, people have had no access to cinemas and shops to buy books. This led to the growth of the medium and a constant need for new voices.
It is also true that it brings several advantages such as you can listen to a book while closing your eyes or while driving and above all, the audio book (smartphone) takes up much less space than a traditional book.